SEARCH FOR A TEAM MEMBER

Select name
Select department
Select location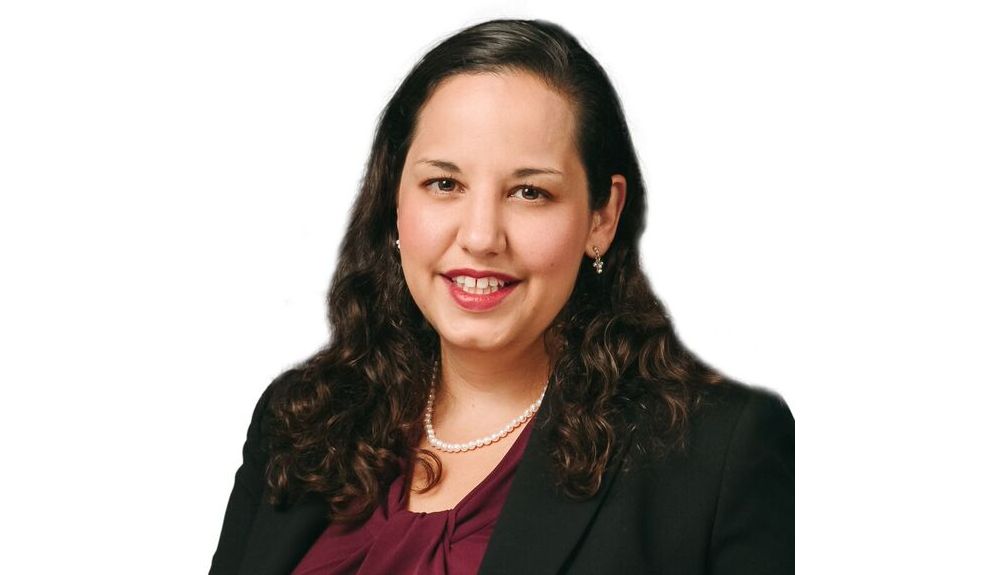 Jacquelyn L. Mouquin, Esq.
Appellate Counsel
Direct Dial:
(212) 213-4796
Office:
(212) 685-9800
Email:
Jacquelyn
Office:
New York, NY



Jacquelyn Mouquin specializes in assisting Counsel Press clients in their matters within the New York State appellate courts, the United States Court of Appeals for the Second Circuit Court, and other federal appellate courts nationwide.

Ms. Mouquin joins Counsel Press' New York City Staff Counsel and Appellate Paralegals in offering our clients unmatched expertise with their appellate filings. She is a seasoned trial and appellate litigator, having handled and tried cases in Rhode Island Supreme and Superior Courts and the United States District Court for the District of Rhode Island. Ms. Mouquin's practice focused on complex litigation, professional liability matters, insurance coverage, and mass tort cases. She successfully tried a civil bench trial involving conversion and fraud, supervised large-scale discovery and e-discovery projects, and overturned impermissible zoning board actions. She also participated in the landmark Rhode Island v. Lead Industries Association, Inc. case, in which the Rhode Island Supreme Court overturned the nation's first jury verdict finding of a public nuisance based on the cumulative presence of lead pigment in paint.

During law school, Ms. Mouquin served as a judicial extern to Chief Justice Frank J. Williams of the Rhode Island Supreme Court. She also served as an intern in the Appellate Division of the Rhode Island Public Defender's Office, researching and drafting criminal appellate briefs to be submitted to the state's highest appellate court. Ms. Mouquin even spent time in the United Kingdom as a marshal, sitting with a Crown Court judge to assist in hearing a complex criminal trial. She assisted in legal research into topics such as the United States' Supreme Court's use of foreign law in domestic decisions, sexual harassment, and lemon laws.

Before becoming a lawyer, Ms. Mouquin devoted several years working with domestic violence victims, and their families developing educational and interventional programs. She met with New York State legislators to advance legislation to support victims of domestic violence. Ms. Mouquin worked closely with the federal courts, judges and magistrates in monitoring and supervising perpetrators and conducting presentence and bail investigations and reports.

Jacquelyn earned her law degree from Roger Williams University School of Law, with honors, and served as the President of the University's Moot Court Board. She twice participated in the Philip C. Jessup International Law Moot Court Competition and was a member of the American Inn of Court. Jacquelyn earned her M.S.W. from Syracuse University and was awarded the School of Social Work's Outstanding Graduate Student Award. She also received her B.S. in Social Work and B.A. in Psychology from Syracuse University, magna cum laude. She was the university's inaugural recipient of the College of Human Services and Health Professions Award for Inter-professional Collaboration.
Denine C. Pagano
Keller, O'Reilly & Watson, P.C.
Woodbury, NY says:
Jackie Mouquin is AMAZING. I would not be able to do appellate work without her. She is my lifeline in a hurricane. Always available, always helpful. Always thoughtfully answering questions. Instant responses even when not in her office. "A plus!"
William C. Goggins
Attorney at Law
Mattituck, NY says:
Thank you. It was a good experience. I will definitely use your services in the future. We used to do our appeals in house, but you changed our policy.
David A. Mayer, MD, FICS
Associate Professor of Clinical Surgery
New York Medical College
Chairman of Surgery Emeritus
North Shore-LIJ Syosset Hospital
Huntington, NY says:
Thank you for the A+ service!!
Molly Smithsimon
Of Counsel
Conover Law Offices
New York, NY says:
Thank you so much Jacki for all of your help today, and for filing and serving all defendants. We really appreciate your excellent service, accuracy, how available and on top of this you were today, and how quickly you turned it around. I wish everyone were that way!
We'll definitely use your company again the next time we have an appeal.
Marjorie Renaud
Plunkett & Cooney P.C.
Bloomfield Hills, MI says:
I worked with Jacquelyn L. Mouquin and Diana Cruz both of whom were wonderful. I will definitely work with you again in the future should the need arise and would not hesitate to refer another office. Thank you.
Keith R. McHugh
Marulli, Lindenbaum & Tomaszewski, LLP
New York, NY says:
I might get too used to being treated too well.
Joel Scott Ray, Esq.
The Law Office of Richard J. Migliaccio
New York, NY says:
I just wanted to thank you and your staff in helping us in preparing for the appeal as well as preparing the documents and such. I especially appreciated your knowledge of appellate practice to help us get through some of the pitfalls and issues that developed in this appeal. You and every one at Counsel Press were very helpful. We cannot thank you guys enough.
Denine C. Pagano
Keller, O'Reilly & Watson, P.C.
Woodbury, NY says:
I WOULD TOTALLY RECOMMEND YOU AND USE JACKIE MOUQUIN AND COUNSEL PRESS AGAIN! YOU ARE LIFE SAVERS AND ALWAYS THERE AT ANY TIME FOR INSTANT HELP THAT IS COMPLETELY SPOT ON!!!!!!!!!!
Specializing in
Supreme Court of Rhode Island
United States Court of Appeals for the First Circuit
United States Court of Appeals for the Second Circuit
New York State - Appellate Division, First-Fourth Departments
New York State - Appellate Term, First-Second Departments
---
Admitted
State of Connecticut
State of New York
Commonwealth of Massachusetts
State of Rhode Island
State of New Jersey
United States District Court for the District of New Jersey
United States District Court for the District of Rhode Island
---
Education
Roger Williams University School of Law, Bristol, Rhode Island, J.D.
Syracuse University, M.S. in Social Work
Syracuse University, B.S. Social Work; B.A. Psychology, magna cum laude
---
Affiliations
American Bar Association
Rhode Island Bar Association
St. Mary Academy-Bay View Alumni Advisory Board
---
Volunteer Organizations
Ester Clark Intramural Moot Court Competition, Judge
Vera House, Syracuse, New York, Domestic violence crisis hotline volunteer
---
---