SEARCH FOR A TEAM MEMBER

Select name
Select department
Select location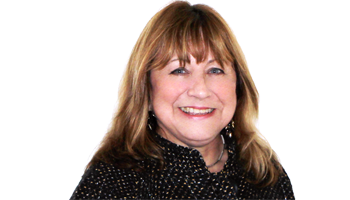 S. LaFon Howard
Appellate Services Manager
Office:
(585) 232-6528
Toll Free:
(866) 431-5687
Facsimile:
(585) 454-0874
Email:
LaFon
Office:
Rochester, NY
Buffalo, NY



LaFon Howard has been a valued member of the team in our Rochester, New York location since 1982. As our Appellate Manager in Rochester, LaFon oversees one of our sophisticated production locations. From this location, LaFon and her team serve our client's needs within the New York State Court of Appeals, each of the New York Appellate Divisions and concentrate on their local court, the Appellate Division, Fourth Department.

LaFon Howard has assisted attorneys with appellate filings since she began her career with The Daily Record, a family business, in 1982. For many years LaFon was involved with both the newspaper and the appellate businesses. Ms. Howard now focuses exclusively on appellate consulting and ensuring that Counsel Press clients have unmatched service, quality and expertise.

The Rochester office is one of Counsel Press' sophisticated production facilities that produces our client's print and electronic filings. We employ the latest technology to connect, in real-time, each of our production facilities with our New York headquarters location so that we may offer all of our resources to each of our clients from coast to coast and in all time zones.
Specializing in
United States Court of Appeals for the Second Circuit
New York State - Court of Appeals
New York State - Appellate Division, First-Fourth Departments
---
---