SEARCH FOR A TEAM MEMBER

Select name
Select department
Select location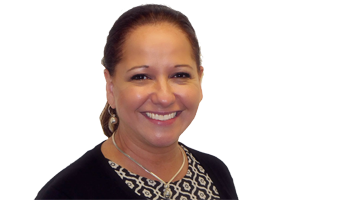 Rose Olvera Olejniczak
Appellate Services Manager
Office:
(312) 431-0185
Toll Free:
(866) 703-9373
Facsimile:
(312) 421-0213
Email:
Rose
Office:
Chicago, IL



Rose Olejniczak has been a valued member of the team in our Chicago, Illinois location since 2010. As our Appellate Services Manager in Chicago, Rose oversees one of our sophisticated production locations. From this location, Rose and her team focus on our client's needs within the Illinois and Wisconsin state courts as well as the United States Court of Appeals for the 6th, 7th, 8th and Federal Circuits.

Rose Olejniczak has over 31 years of experience in the legal field, spending over 22 of those years working in a Chicago law firm working closely with families who lost loved ones in aviation disasters all over the world and also with individuals dealing with traumatic brain and spinal cord injuries. Over that time, she assisted attorneys in filing lawsuits in Cook County as well as Multi-District Litigation suits all over the U.S. Rose eventually worked her way up to office manager.

The Chicago office is one of Counsel Press' sophisticated production facilities that produces our client's print and electronic filings. We employ the latest technology to connect, in real-time, each of our production facilities with our New York headquarters location so that we may offer all of our resources to each of our clients from coast to coast and in all time zones.
Specializing in
Illinois Appellate Court, all districts
Illinois Supreme Court
United States Court of Appeals for the Seventh Circuit
United States Court of Appeals for the Eighth Circuit
United States Court of Appeals for the Sixth Circuit
Wisconsin Supreme Court
Wisconsin Court of Appeals
---